What is the National Lottery?
The National Lottery – and with it National Lottery funding for Good Causes like heritage, arts, sport and charities – was established in 1994.  Every time you play a game, you're helping to support projects. Since The National Lottery began, players have generated over £39 billion pounds, which has been distributed across the UK.
National Lottery funding which is distributed through The National Lottery Community Fund (and 11 other specialist organisations) has helped Wildlife Trusts to achieve many amazing things for people and wildlife over the years.
About The National Lottery Community Fund
The National Lottery Community Fund, formerly known as The Big Lottery Fund is one of 12 distributors for The National Lottery and is one of the largest funders of community activity in the UK. In 2018/19 we awarded over £500 million, supporting projects across the UK for health, education, environment and charitable purposes.
It funds projects and activities that make communities stronger and more vibrant, and that are led by the people who live in them.
The aims of Wildlife Trusts align perfectly with this aspiration, making us ideal delivery partners to run projects that really make a difference to the local environment as a whole - we help people connect with nature and each other and in doing so, provide opportunities for people to take action for wildlife and its habitat in the places that are closest and most important to them.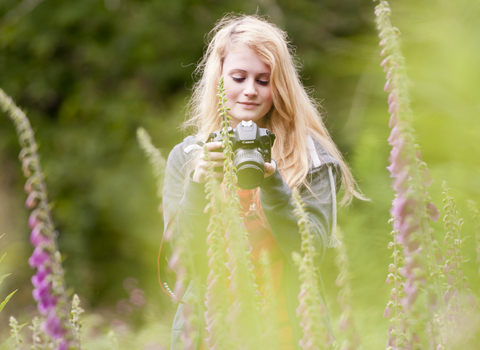 Coming soon!
In 2020, The National Lottery Community Fund awarded the Wildlife Trusts in Wales a grant from the Climate Action Fund in order to deliver a pan-Wales youth climate change project. The aim of the Climate Action Fund is to enable projects which will reduce the carbon footprint of communities and support community-led movements that can demonstrate what is possible when people take the lead in tackling climate change. 
Stay tuned for our project launch in April 2021!
Find out more