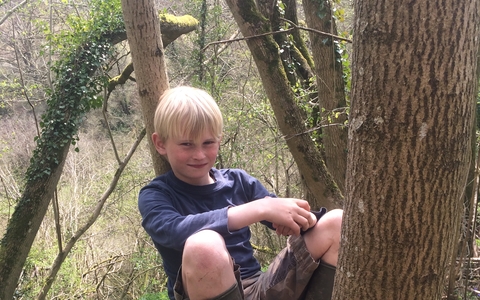 My sofa
Alfie, 11, Stroud, Gloucestershire
Alfie has bucket loads of energy and needs the freedom and space to burn it off. A visit to his local nature reserve, Siccaridge Wood, with his two younger brothers is the perfect place for this and to encourage them away from watching the TV.
What's your wild life? Tell us why wildlife or a special wild place matters to you or share your story in social media using #MyWildLife.
If you'd like to share your story please get in touch with us at campaigns@wildlifetrusts.org.