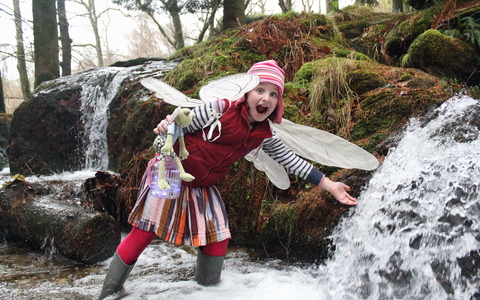 My rainbow maker
Sarah, 6, Elan Valley, Radnorshire
Sarah lives in a beautiful part of Radnorshire and wants to share her magical, mossy waterfall with everyone. Sometimes when the light shines through the spray a rainbow is born. She has a jar full of rainbows that are guarded by the fountain frog.

Wild spaces allow children to play, learn and reconnect with nature.
What's your wild life? Tell us why wildlife or a special wild place matters to you or share your story in social media using #MyWildLife.
If you'd like to share your story please get in touch with us at campaigns@wildlifetrusts.org.