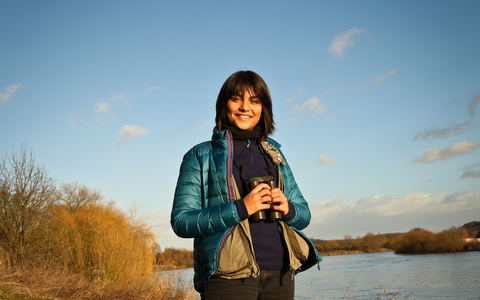 My focus
Sorrel, Attenborough Nature Reserve, Nottingham
Sorrel has been birdwatching all of her life with her grandparents. She is passionate about promoting wildlife to children at her school and through her local Wildlife Watch group. She loves the wide-eyed wonder that children experience when they connect with nature, and wants to make birdwatching more accessible to everyone.
Wild places can inspire us to explore our world and learn more about it.
What's your wild life? Tell us why wildlife or a special wild place matters to you or share your story in social media using #MyWildLife.
If you'd like to share your story please get in touch with us at campaigns@wildlifetrusts.org.