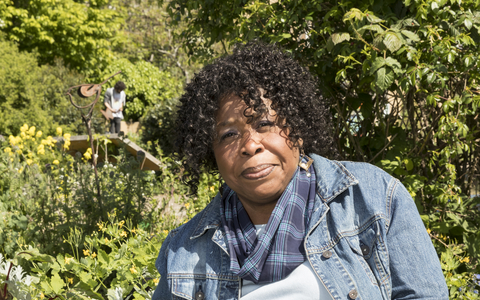 My back-to-school
Patience, Peckham, South London
As a child growing up in Ghana, Patience never took an interest in what was going on in the garden. Now, she's growing her own flowers and vegetables every week, both at the Centre for Wildlife Gardening and in her own garden. She even makes her own compost!

What's your wild life? Tell us why wildlife or a special wild place matters to you or share your story in social media using #MyWildLife.
If you'd like to share your story please get in touch with us at campaigns@wildlifetrusts.org.